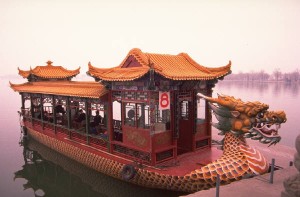 By Rev. Dr. John W. Tse (July 2010)
How can we know that the work of God and his servants lasts? Would the work of his servants or his children last, even if it is just a small gesture or a simple offering of a cup of water to a small little unknown child of God?
I thank God for giving me a chance to visit and share God's Word in the Letchworth Baptist Church, Letchworth, England, where Rev.Stephen Knights was a founding member.  There is a spiritual and emotional tie for me here and my heart is for this church.
I would like to share with you a living testimony of such work through Rev. Stephen and Mrs. Edith Knights in my life and my wife Lettice's life. May this life testimony be a tribute to God's faithful servants Rev. & Mrs. Knights, as well as the many servants and children of God following in their foot-steps in this church and across the world!
I was once a poor student from Hong Kong who went to Edmonton, Alberta, Canada in 1969 for university study.  I met my wife Lettice there, as fellow students in the Edmonton Chinese Christian Fellowship (ECCF) of the University of Alberta.  Lettice studied Computing Sciences and I studied Pharmacy.  There were about 35 students in ECCF who gathered together for Bible studies and fellowship every Friday evening.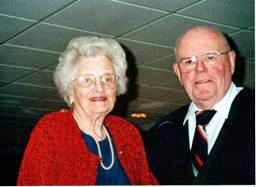 Mr Knights was our speaker in the fellowship from time to time, when he and Mrs. Knights came to Edmonton.  They were former missionaries of China Inland Mission (later called the Overseas Missionary Fellowship).  His smile and sharp British accent were his hallmarks. Together with the warmth and caring of Mrs. Knights, they were the living examples of God's servants among those spiritually hungry and growing Chinese foreign students.
Although they came only few times from Toronto between 1970 to 1972, they left a great impression and impact in our lives.  Like many foreign students, we went to Canada for a good education and a good professional future.  I remember one evening when Mr Knights was our speaker. I can still recall  his powerful vision, challenge and invitation that evening under the dim light in the Meditation Room of the Student Union Building of the University of Alberta.
He told us that he and Edith were missionaries to China.  It took him three years to learn to speak and write Chinese before he could share the gospel and message of our Lord Jesus Christ. Then the Communists took over, and the future of China was changed.  He was forced out of China because they no longer welcomed Christianity. The "bamboo curtain", like the Soviet Unions's "iron curtain", set in.  The door of China to the world and the door for evangelism in China were closed for years.  However, Mr Knights believed that one day this "door and curtain" would be lifted again through our unceasing prayer and supplications. This "bamboo curtain" would first be lifted for foreign scientists and specially trained professionals, who had the special skills that China needed.  Then such specialists would be able to bring their skills, along with their Christian love and the gospel of Jesus Christ, to help the Chinese people in the mainland.
After the sharing of his vision, Mr Knights challenged us as foreign students.  He said that God had granted us a special opportunity to study here, away from Hong Kong or China.  As Chinese students. we knew Chinese, spoke Chinese and were able to write Chinese. As Christians, we knew God and were able to speak, share, communicate and write about God. The Knights might not be able to go back to Communist China for a long time, because they were foreigners.  However. as Chinese scientists and professionals, we would be invited back to China because of our skills for her future modernization.
Therefore, instead of waiting until the door opened, we needed to prepare for the open door now!  We should study and prepare ourselves for this coming ministry and opportunity. We should go and study something very special, at the forefront of advanced technology,  securing the highest possible degree and training now for God's ministry.  In other words, we should have a life-goal and ministry focus to prepare ourselves scientifically and spiritually for China and her gospel needs – just like Hudson Taylor did many years ago!
Lettice (my girl friend then) and I, along with a few other Chinese students, heard God's calling through his servant that evening. We started our Christ-focused life goal and study plan. We decided to enter into speciality training after our first degree.  Instead of getting a job and getting married after graduation, Lettice and I went for master and later doctorial training in different specialities.  The new technology then called Database and later Information Technology was opened to her.  She went to University of Toronto and later the University of Alberta and became a specialist and professor in her field. I was in pharmacy, which had very little advanced technology at the time.   I prayed hard about that, and then a new area called nuclear pharmacy and nuclear medicine opened up. I was among the first few accepted in this area, and later became a specialist and professor in this advanced area too.
During the years of 1972 to 1976. Chinese students from ECCF and a local church started the Pray For China movement and meetings. Some thirty students gathered and prayed for China once a week in a basement room.  Fervent and earnest supplications were offered to God, that he would open the door one day for the salvation of billions of people in Mainland China.
After years of waiting and preparations, in 1982, through special arrangement from the Canadian Government and later United Nations, Lettice and I were invited into China to teach our specialities. I was among the first few professors invited to teach in China through this small open door, under the Department of Science and Technology.  Obviously, the Chinese Government would not allow public sharing of Christ's gospel.  However, I was able to tell everyone that I was a Christian and God loved me and them too. They were quite astonished to hear this, as they thought a scientist and professor would not believe in God any more. Hence, many talked to me and asked me a lot of questions about God, and I had many private and personal meetings on a one-to-one basis.  Many of them have accepted Jesus Christ later.  Even a few high-ranking government officials accepted Christ a few years later,  after many of such teachings trips and visits to China.
Many of the group of students who were in the Pray For China meetings are currently professionals and pastors in Canada, Hong Kong, or many part of the world, working among the Chinese and other groups of people. Pastor David and Mrs. Karen Chan, here in Letchworth Baptist Church, are among them.
Lettice and I were called into full-time ministry in 1986. I am now a pastor and missionary just like Rev. and Mrs. Knights before.  Lettice and I serve among Chinese, Malaysian and Filipinos in Asia like the Knights.  One of our good friends, Dr. Helen Shen, actually worked closely with Rev. Stephen and Mrs Knights in Toronto for many years, as board members of Ambassadors for Christ ministry.  Dr Shen is currently Vice Chairperson in the Faulty of Engineering in the Hong Kong Science and Technology University.  She is a keen Christian, actively serving and lecturing in many universities in China.
Was all the speciality training wasted for Lettice and me, as we become pastors and missionaries today?  No, in fact it became an open door for hearts, and a "passport" into many communist and Muslim countries in sharing God's gospel and love.
Today, thank God, the "bamboo curtain" has long been removed. God has done this!  For example, in an evangelistic meeting in China in March 2010, God allowed us to see over 250 people accept Christ just in one evening meeting, inside a government approved official church.
Rev. Stephen and Mrs. Edith Knights are now at rest in the Lord. However, through their work and ministry, many more Chinese Christian have followed in their foot-steps.  I am just one of those with a testimony like this.  I believe that many others have probably taken up the same challenge, and have seen the same vision for China as Mr Knights did many years ago.
The passion of bringing the gospel to this lands of Asia did not cease when Mr and Mrs Knights left China. Rather it was a new beginning. Through this faithful servant couple, many more labourers and harvesters have been prepared for China. Through their prayer, love and many supplications, the door of China did indeed open and, early on, the gospel began to spread. The Bible said that people in darkness would see the light. Thank God, the light of life is now available in China today, though still in a small way.
Would the work of God and his servants last?  The answer is a big yes!  Even a small cup of water – or an evening of challenge – would not be forgotten. They all bear fruits!
Thank you very much Rev. Stephen and Mrs Edith Knights – servants of God with the love of Christ for China!  You have set a great example and have finished the course.
Now, the younger "knights of Christ" generation will continue your work!