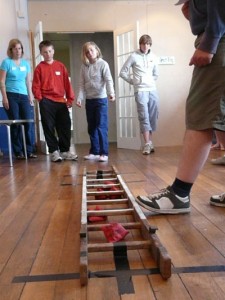 Origin8 is for youngsters between Year 6 and Year 10 and runs on Friday evenings during term time, between 6:15pm and 7:30pm, meeting at the Church. Occasionally some off site event is organised. It ties in with Breakout, part of the church's summer programme.
It is a lively programme combining games and serious consideration of the Bible, again adapted from the Children Desiring God materials.
The team is headed by Joy Cornell.