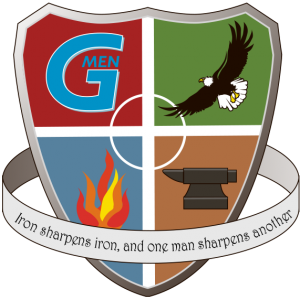 Michael McIntyre's famous view of the things that define manliness in the modern age includes the private reserves and dangers of the secret loft, where woman may not tread, alongside the delights of the man-drawer. The contents of which express modern manliness: the light bulb supply, dud batteries, out of date take away menus and useless cables.   https://www.youtube.com/watch?v=l4xxqVzlSeE
In the day, manly pursuits were quite different and much more masculine. Did you know that Henry VIII had a law that required all able bodied men to practice their archery skills with their long bow every Sunday afternoon?  If they had a man-drawer then it would have contained feathers and cord to re-fletch the flights on their arrows. Not so useless.
Ho- hummm…….
Exclusively for Men
G-men's Operation Eagle is a day set aside exclusively for men to have fun, doing some of those really manly things, which far exceed the delights of the secret loft and the man-drawer. Things  for which we no longer have an excuse, unless you happen to be Bear Grylls or a member of the SAS that is.
Learn and practice:
archery
shooting
fishing (virtually guaranteed a catch)
and follow that up with
foraging,
fire building
outdoor cooking
then
try your hand with your fellow team members at the short assault course.
And, because we men like to be competitive, there will be some modest prizes to recognise the best amongst us.
Operation Eagle is run by Force 5, led by Pete Stamford, and is based at Home Farm in the village of Moggerhanger, which is just a couple of miles off the A1 at Sandy. http://www.force5education.com/#!contact/con8  Force 5's week day activity is to provide alternative educational provision to young people who need more than regular schooling can provide. They also deploy their considerable resources and outdoor expertise for events geared to adults, such as Operational Eagle.
Places are Limited – Don't delay
Places are limited, so if you want to come along and join with other guys to try your hand at some of these man-skills, then don't delay. You can get your ticket:
At the Creation Cabin Café at Letchworth Baptist Church – open Fridays and Saturdays 10am to 4pm,
By calling Mike on 07527 058600
Emailing Mike at letchworth.baptist@googlemail.com 
When you buy your ticket please give us your contact details so we can send you the joining instructions. The plan is to meet at Letchworth Baptist Church so we can share cars and provide lifts.
G-Men's Operation Eagle Details
| | |
| --- | --- |
| Date: | Saturday 2nd July 2016 |
| Location: | Force 5 Vision, 1 Park Road, Home Farm, Moggerhanger, MK44 3RN (Map)PLEASE NOTE: Google maps is slightly wrong. Home Farm is on the corner in the middle of Park Road not at the Google Maps marker. |
| Times | Rendezvous at Letchworth Baptist Church for an 8:30am departure (Map) |
| | Arrive at Home Farm for 9am |
| | Return home at 4pm |
| Age Limit | 18 and over |
| Ticket Cost: | £10 |
 Essential Information
Operation Eagle is an outdoor activity in field and wood so:

Dress for the weather, whatever that might be on the day.
Wear suitable footwear. If it's wet you will most likely need a change of shoes for the journey home.
Don't forget sun screen if it's a sunny day

Bring a packed lunch (we will be cooking a meal on the open fire later on)
We look forward to seeing you there