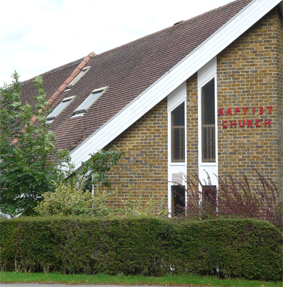 One aspect of the life of faith is that Christians have been adopted as sons by God, or as Paul puts it in Ephesians 2:19 we have become "members of the household of God", members of his family. So we are the "family of faith", this is our status in Christ.
The challenge is to live as members of this family.  When discussing this, our Elders were reminded of a commentator on the wedding of Prince William and Kate Middleton, who described the Middletons as being a functional (as opposed to dysfunctional) family.
This gave rise to the phrase that we use to describe another aspiration of Letchworth Baptist Church. That is, we aspire to be a "family of faith"; to live in line with our status as being the members of the Father's family of faith. We therefore aspire to a vibrant, collective life of faith that seeks honour and glory for God, our Father and to the Son, our saviour, by living as that family. This is the journey that we are on. It is our aspiration, our desire, to bring Glory to our Father by living collectively, as well as individually, as his Christ-like children in his family of faith to which we all belong.