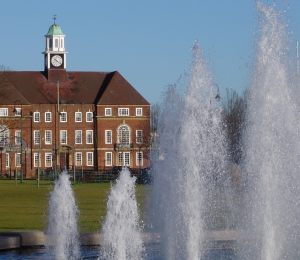 As a group of Christian's we aspire to share  God's grace and love with those around us; in so doing we desire to be  a living testimony of that grace. To this end, as a fellowship of God's people, we seek to make a difference, adding value in various ways to both the community that lives around us, as well as throughout the town.
Our sharing in the life of the community works out in many ways but the most visible include:
Thumbs-up Club (previously Hiz Kidz) which has been running since 2000, is primarily for children but is also the foundation of many longer-term and deeper relationships and friendships with families around and about us.
Hiz Kidz on Holiday and Breakout, which are summer holiday clubs that began in 1978 and which have run every year since then. They are now part of Transform and are open to children and teens throughout the town. The youngsters typically return year after year and we have even had grandchildren of some of the "originals" attend.
Noah's Ark, which provides help and support to parents with young children, by providing a safe environment in which their children can play while they can spend time in the company of other parents.
Serve, which, although a relatively new venture having begun in 2009 as part of Transform, enables us to provide practical help in our community.
Oak, that supports children and teachers in Letchworth's schools by providing specialist one-to-one and small group support for children with Autistic Spectrum Disorders, behavioural issues and social development needs.